Tree Service Tracy
Trimming, Pruning, Stump Removal & More!
BEST TREE TRIMMING SERVICE IN TRACY
Having trouble with trees in your landscape?
Tree Service Tracy Company is the specialist to call when you need help with all of your tree problems. Our team of certified experts are here to help with all of your trimming, pruning, and stump removal needs. We take pride in our fast and reliable services, and we guarantee that we'll get the job done right the first time around. Best of all, we prioritize safety on every jobsite, so you can trust us to take care of your trees without any unnecessary risks.
Don't just settle for anyone taking care of your tree needs – turn to a trusted company like Tree Service Tracy Company who knows exactly how to handle any situation quickly and effectively. Our team will make sure everything is taken care off so you don't have to worry about anything else!
Reach us today for a free estimate or book an appointment online now!
Tracy Tree Services
Looking for expert tree-related services in Tracy? Your search ends here! Our team is dedicated and committed to delivering the highest level of care for your trees, ensuring they stay healthy, secure, and visually appealing. Trust us to provide top-notch services that exceed your expectations.
We've got you covered with services customized to fit your needs. Our eco-friendly solutions are effective and sustainable, so you can feel good about your choice.
At Tracy Tree Services, we understand that removing a tree from your property is a big decision. That's why we offer two options: cutting down the entire tree or removing just part of it. Our team of experts will carefully inspect and analyze different factors to determine the best course of action, ensuring that both you and the environment are taken into consideration.
In addition to tree removal and stump grinding, we also provide tree trimming services. Not only does this improve the overall appearance of your trees, but it also has practical applications such as preventing branches from getting tangled up with power lines or creating hazards on your property.
At Tracy Tree Services, we are committed to providing you with the best possible care for your trees. Reach us today to learn more about how we can help you maintain healthy, beautiful, and safe trees on your property.
Worried about a dead or diseased tree in your backyard?
Our experienced Tree Removal Specialists will work with you to identify the right service for your property. We have over 10 years of experience removing trees safely, quickly and efficiently. Our team has the tools, knowledge and expertise to handle any job with precision and safety while staying on budget and schedule.
The Tree Service Tracy Company guarantees quality services that are tailored specifically to your needs. We take special care of each tree we remove as we want it done correctly every single time so you can feel safe knowing there won't be any damage to your property.
Reach us today for a free quote and let our team help you keep your yard healthy! Let's work together to get rid of that troublesome tree once and for all!
---
Has a tree been recently cut down on your property, leaving an ugly stump?
Struggling to find someone who can remove the stubborn and unsightly remaining part of the tree? Don't worry! We are here to help you. Our Tree Service Tracy Company has developed a special service call Stump Grinding with wide range of equipment and experience that make us uniquely able to handle all sorts of situations in removing stumps.
No more worries about having unattractive stumps taking up valuable space in your yard or landscape. Our services will clear out those stubby eyesores quickly and effectively. With our state-of-the-art machines and reliable expertise we guarantee that our stump grinding services will give you satisfaction beyond expectations. To top it off, our highly competitive prices just make sure that you get back your money's worth for every service availed from us.
Contact us now for fast, reliable & secure "Stump Grinding" Services within your neighborhood!
Top 10 Reasons for Choosing Tree Service Tracy!
Call Us Today for a Free Estimate!
Looking for reliable tree care services in Tracy and the Bay Area? Look no further than Tree Service Tracy! We provide a best and wide range of services, including tree removal, trimming, and pruning. We're dedicated to ensuring customer satisfaction and will take care of any tree-related issues you may have. Reach us now to get started!
#1 Tree Service Tracy
Local Tree Service Tracy
We've been serving the Tracy community for over 20 years and know the area inside and out.
Affordable Tree Removal Tracy
We won't try to upsell you on unnecessary services, and we always offer fair prices.
Friendly Tree Pruning Tracy
We treat all of our customers like family, so you can expect to be treated with respect and kindness.
Trust Tree Trimming Tracy
We've built our business on word of mouth, and we always deliver high-quality workmanship you can trust.
Professional Tree Trimming Tracy
Whether you need tree trimming, pruning, or stump removal, we have the expertise to get the job done right. Contact us today to schedule an appointment!
"Tree Service Tracy was amazing! They responded to our request within the hour and scheduled an appointment. The team came out on Wednesday, did all of their work in a timely manner, cleaned up after themselves perfectly – it couldn't have been better! Would highly recommend Tree Service Tracy!!"
---
Jane Leggins
Tracy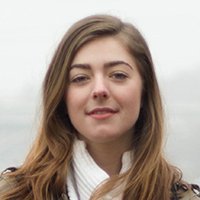 "The service is friendly and the results are always of the highest quality. I am recommending to all my friends and colleagues."
---
Stacy Catinbond
Tracy
"If you are looking for a high quality company, I highly recommend this one. They are the very best in the field, no compromise."
---
Taylor Magly
Tracy